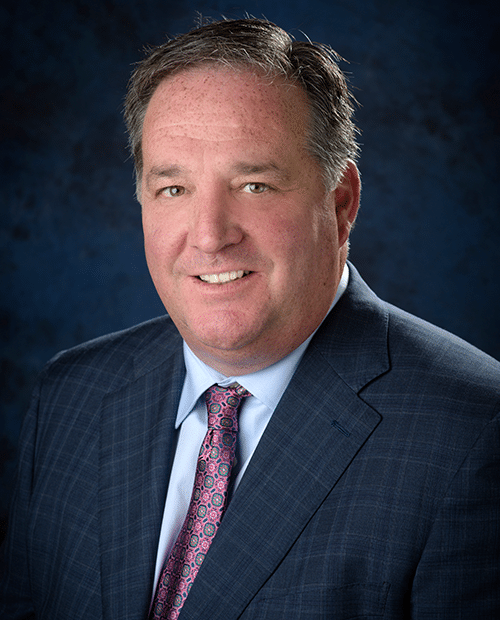 Brian Caubarreaux
Practice Area:

Personal Injury

Education:

Juris Doctor - Southern University Law Center - 1992
Overview
Brian Caubarreaux was born in Lafayette, Louisiana and is the son of Leroy and Donna Caubarreaux. Leroy Caubarreaux served in the US Military in two different branches: the Marines and the Army. During his time of service, he piloted helicopters during the Vietnam War. Brian accredits his work ethic, strong family values and unwillingness to "cut corners," to his parents, particularly his father. These values are the foundation upon which Brian Caubarreaux and Associates was built in 1993.
During his time at Marksville High School, Brian developed a strong adherence to teamwork by participating in football, baseball, track and tennis. After high school, Brian received a Bachelor of Science in Criminal Justice degree from University of Louisiana at Lafayette in 1989. He then continued his education at Southern University Law Center in Baton Rouge, where he earned a Juris Doctor in 1992 and graduated summa cum laude. He was selected to be in the Southern University Law Center Hall of Fame in 2016.
Brian now has a family of his own. He and his wife, Tressie Buford Caubarreaux, have been married for over 32 years. They have three children: their oldest son Ethan is practicing law with the firm, Jacob is currently studying for the bar exam, while their daughter is a typical fun high school teenager. Brian is an avid outdoorsman, pilot and diver, but his favorite thing to do is spend time with his family.
Brian is admitted to practice in all Louisiana State and Appellate Courts, United State Federal District Courts in Louisiana and the United State Fifth Circuit Court of Appeals. He is also a member of the American Bar Associates, Louisiana Associate of Justice, Avoyelles Parish Bar Association and past Board of Governor for the Louisiana Trial Lawyers Association.